Danica Wichtermann
A childhood spent beach-combing, camping trips in the wilderness and a keen interest in botanicals, led Danica Wichtermann to channel her creativity and natural curiosity into the fine arts. It was a passion that inspired the Fremantle local to study visual arts. The results of her studies have enabled her to create her own ceramics collection Rediscover Ceramics, which she makes by hand in Western Australia.
Danica completed her formal education studying a Diploma of Education and a BA in Fine Arts at Curtin University. She has won multiple awards for her ceramic sculptures, participates in numerous exhibitions and is represented by multiple galleries in Australia.
Her Porcelain Collections start their humble beginning on the pottery wheel. Over time, mounds of clay evolve to become a canvas that tells her story. Each surface resonates what she lives amongst and loves so dearly - the Great Australian Bush. Her passion is to encapsulate our vast landscapes and unique flora, capturing that which is so different from other lands.

Contrasting colours and intricate sculptural forms endlessly inspire her days carving in her studio.

"From my home to yours; from my hands to yours. Please enjoy and Rediscover Ceramics."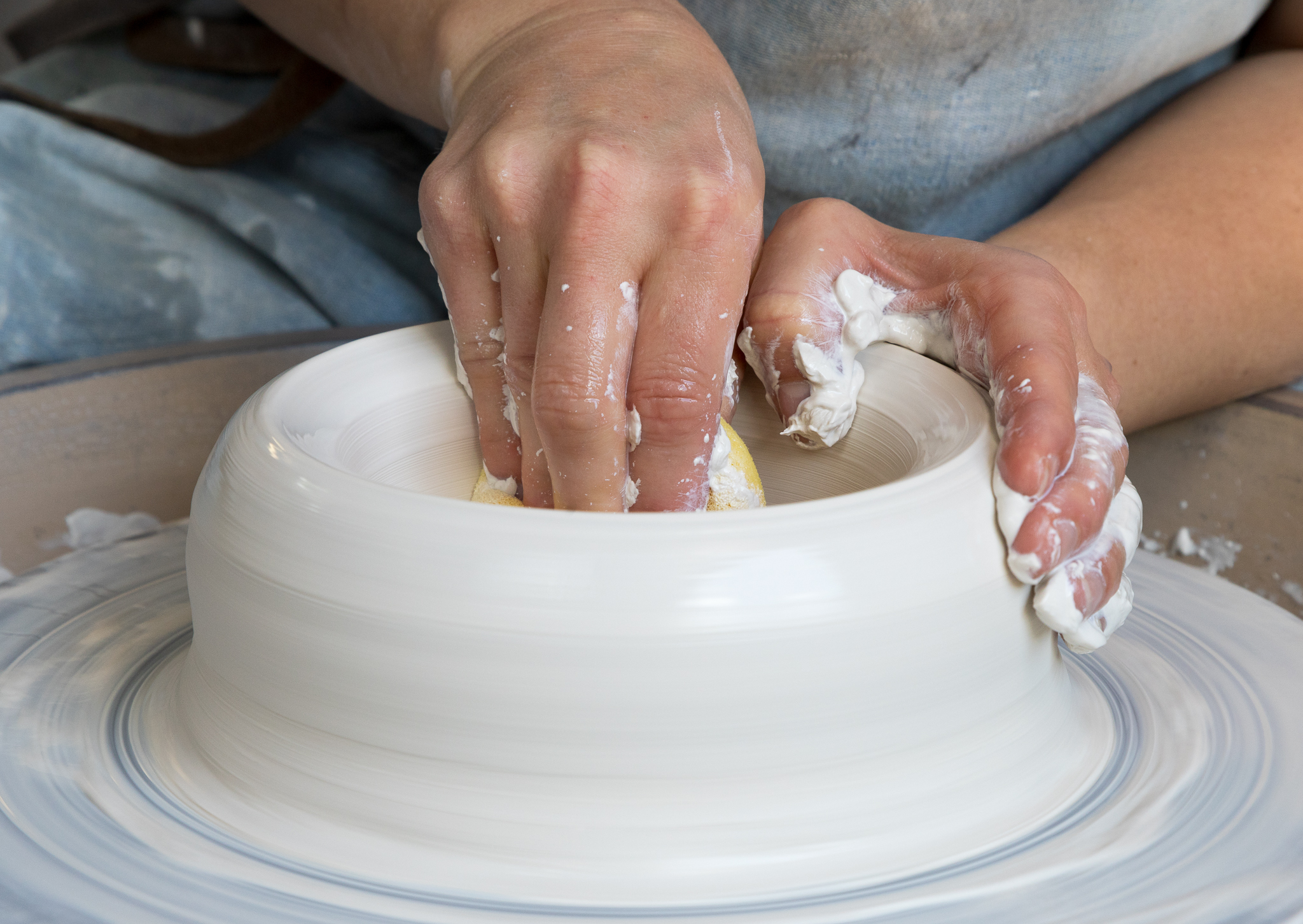 Professional Experience
2010-current Teacher at The Perth Waldorf Steiner School, Bibralake, WA
2014 May- Jan 2016 Tutor/Teacher, Residant artist and coordinator at one of Australia's premier International Clay Centres; The Clay House, working alongside Fleur Schell and Beste Ogan. Activities included promoting & organising workshops, professional development courses, curating exhibitions, hosting and promoting artists in residence. North Fremantle & Mosman Park, WA
2009-current Community and Art Events. Danica is the coordinator of the working group Reconnecting Arts and Community, organising public events, workshops and markets annually at the Pulse Art Studio, and in the past at the Perth Waldorf School.
2008- April 2014 Tutor/Teacher at Canning Arts Group, Riverton, WA
AWARDS
2012 Highly Commended Award for her works at the CAAWA Annual Selective Exhibition
2012 Honourable Mention in the Sculpture & 3-dimensional mixed media contest on Artavita.
2011 Highly Commended Award for the work 'Autumn Bud: Tempest Collection' at the Canning Art Award.
Selected Acquisitions
Cockburn Council Chambers
Mayor Logan Howlett Private Collection
Government executive collection in Liaocheng, China
Private Collections
ACADEMIC QUALIFICATIONS
2009 Graduate Diploma in Education (Secondary) Curtin University, Bentley, WA
2006- 2008 Bachelor of Art (Art) Curtin University, Bentley, WA
Certificate IV in Visual Art Central TAFE, Fremantle, WA
Publications
Important World Artists Volume1, 2012/2013